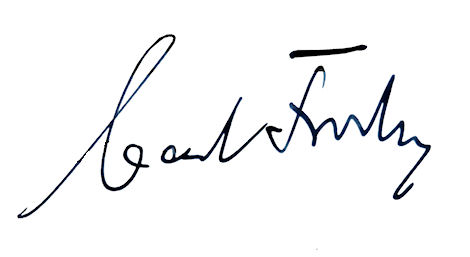 "Zuflucht" directed by Carl Froelich in the late 20's is an interesting melodrama about a revolutionary longhaired man ( Herr Francis Lederer ) who spent nine years in Russia where he ignored the worries that this fool decision has caused his bourgeois family. When he finally returns to his own country, he is ragged, hungry and ill, but he meets a poor girl ( Henny Porten ) who takes care of him.
"Zuflucht" is a film that has a typical social melodrama plot and a predictable tragic ending as well as many vaguely drawn characters ( the script is certainly simple) but what is most remarkable and worthwhile about this movie is its social background."Zuflucht" reflects he complicated and hard times suffered by the German citizens during that fluid period of German history in the late 1920's. We see the day by day harsh life of the workers ( crowded marketplaces, the Berliner subway construction, hospitals ) and their poor neighbourhoods where these people struggle to survive. Unlike many other films made during that time of social and economic turmoil the movie does not flinch from showing the misery and scarce hope of the working people.
Since the main character of the film belongs to a wealthy industrial family, it is also very interesting to watch and compare the different backgrounds and the contrast between the working class and the upper class depicted in the film, this gives the film great value as a social document of a troubled and complex time.
And now, if you'll allow me, I must temporarily take my leave because this German Count must return to his cosy Schlöss after the stroll by suburbia.
Herr Graf Ferdinand Von Galitzien
-/-
"Zuflucht", filme dirigido por Carl Froelich a finales de los años 20, es un interesante melodrama acerca de un revolucionario melenudo ( Herr Francis Lederer ) que pasa nueve años en Rusia, ignorando los quebraderos de cabeza que tan alocada decisión causará en su familia burguesa; cuando finalmente vuelve a su país, harapiento, hambriento y enfermo, una pobre joven cuidará de él.

"Zuflucht", posee un argumento típico de los melodramas con base social de la época, además de un final predicible y personajes poco definidos ( el guión es ciertamente simple ) pero lo más destacado e interesante de éste filme es su ambientación y carga social.
"Zuflucht" refleja los complicados tiempos sufridos por los ciudadanos alemanes durante los últimos años 20, pudiendo contemplar en el filme la dura vida de los obreros ( atiborrados mercados, construcción del metro berlinés, hospitales ) y sus degradados vecindarios en donde la gente luchaba por sobrevivir; como acontecía con otras producciones realizadas durante esa época repleta de conflictos sociales y económicos, el filme no evita mostrar esa miseria y las escasas esperanzas que les quedaban a los trabajadores.
Cómo el personaje principal pertenece a una acaudalada familia de industriales, es también muy interesante contemplar y comparar los diferentes ambientes sociales y los grandes contrastes que se producen entre la clase alta y la trabajadora tal y como muestra el filme, otorgándole a ésta obra un gran valor como documento social de una época muy compleja y problemática de la historia reciente alemana.

Y ahora si me lo permiten les tengo que dejar momentáneamente, pues este Conde germánico tiene que volver a su acogedor Schlöss tras el paseo por los suburbios.
Herr Graf Ferdinand Von Galitzien